About Unite Migration
At Unite Migration we specialise in Australian migration law – predominantly providing expert legal advice and services to those who require an Australian visa.
We have significant experience with numerous visa application types, including Standard Business Sponsorship, Temporary Skill Shortage (Subclass 482), Employer Nomination Scheme (Subclass 186), General Skilled Migration, Partner visas, Parent visas and more. We are available to service our clients at our location in North Sydney and on the Central Coast. 
Since the company began, we've been passionate about providing a quality, high-integrity and supportive service. We value building trust with our corporate and individual clients and employing a high standard of ethics and calibre in everything we do. Frank and candid advice will always be provided to you regarding your eligibility and prospects of success. This is due to the exceptionally high standard we place on the quality of our applications and what is submitted to the Australian Government.
Australian migration law is very complex, especially as there are numerous subclasses of visas, all of which have their own set of legislative criteria to understand and meet when submitting applications. It's essential when applying for an Australian visa that you understand the complexities behind the legislation and how this directly affects you.
Our expertise ensures that you're abreast of your options and your ability to meet the requirements for the visa you're applying for. We provide an efficient and effective service which is solely invested in your best interest.
Our agents are fully registered with the Office of Migration Agents Registration Authority (OMARA).
We place a high value on your trust and will navigate you through the migration process expertly and ethically.
About Amber
Amber Halverson is the Director & Principal Migration Agent at Unite Migration. Amber founded the company after many years of working in and developing a passion for the field of migration law.
Amber holds a Bachelor of Business and Graduate Certificate of Migration Law & Practice. She has experience throughout many areas of migration law, including numerous subclasses under the employer-sponsored, general skilled migration and family migration schemes. Her principal interest lies within assisting all her clients to the best of her ability, no matter the subclass.
"Migration law has been my passion for some time now. However, it's not just the law that I'm dedicated to, it's the clients'. There's nothing more rewarding than calling and telling a client that their visa has been approved. No case is too complex and there are no silly questions, if I have the capacity to help a client, I will."
When Amber isn't practicing migration law, she enjoys her time with her husband, family and friends on the Central Coast NSW.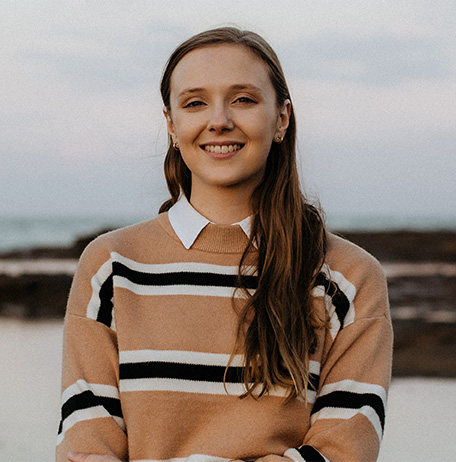 #1
We review your eligibility and provide helpful legal advice;
#2
We advise and assist on collecting your information and documentation for your application;
#3
We draft your application in accordance with the legislation within 24 to 48 hours;
#4
We submit your application to the Department of Home Affairs;
#5
We manage your application until a decision is made;
#6
Enjoy your new life in the land downunder!